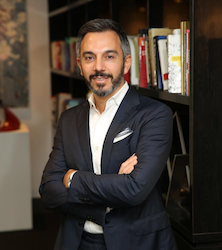 Join us for the launch of Alliance for Leadership Learning – a social enterprise
Archersfield Consulting & management, together with Montessori and MDA Ltd are delighted to invite you to the launch of our new Social Enterprise, the Alliance for Leadership Learning (ALL) on 25 October in Brisbane.
The launch will feature a keynote address from our valued friend Peter Fuda on Becoming an Agent of Change and Transformation – how to thrive in an uncertain world.
Peter's keynote will focus on change and transformation. Many of us are grappling with the pressures of a marketplace in transformation, a global parent company in transformation, or pressures locally to transform our organisation, our team, and even our own role, whether as a CEO or an emerging leader. Given this context, the big questions Peter will focus on are:
How does each of us become an agent of change and transformation..?




How do we punch above our weight…?




How do we have an influence on our stakeholders that is bigger and better than we though possible?
More details of our launch will be posted soon. We hope to see you there.